An App to Identify Floor Tiles?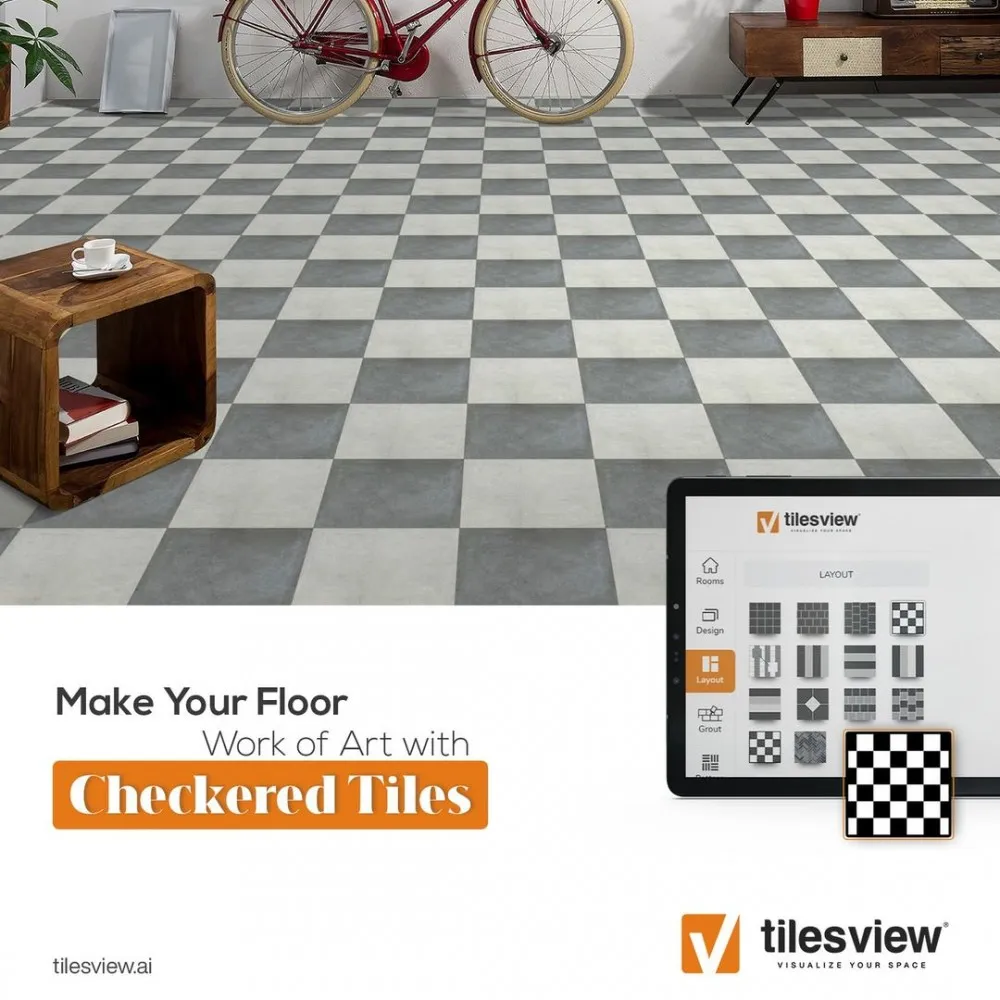 How hectic can it be to choose the perfect tile size, color, and style for your home? If you're saying Yes, it's hectic, then certainly you haven't tried this special app that helps you identify floor tiles. Before the advent of TilesView, finding specific tile products was undoubtedly a tough call. There are a few top-level brands that used to fail in offering you value for money with their tiles. On the other hand, there are a few lesser-known manufacturers who have amazing tile ranges that cost really reasonable.
But how will you figure out which types of tiles will suit your space the best? Just checking the images? Nope, not possible to get a correct idea.
Tilesview is a perfectly engineered AI-powered tool that changes the dynamics of the tiling market. But how?
You're really going to get your answer in this blog! Your tile shopping experience will climb to a new level today!
How TilesView Works: Unraveling the Magic Behind the App
At the heart of TilesView lies a very sophisticated image recognition and machine learning technology (along with a lot of expertise and investment).
The process of using this app is delightfully straightforward:
Click and select any category of the room
Tap one of the two options (1) Only floor (2) Wall & Floor.
Active Category name and Counter.
Click to Select any room
And the pleasure is all yours!
TRY THIS APP FOR YOUR ROOM FOR FREE
This app can easily recognize even the finest details in a tile's pattern, color, texture, etc. You can always expect accurate results from TilesView, no matter whether you're looking for a vintage-inspired mosaic or a contemporary large-format tile, or anything else!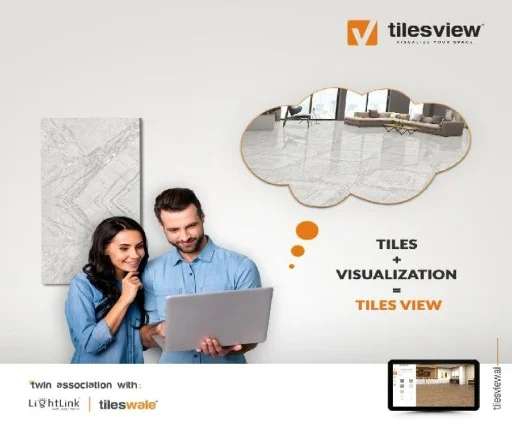 TilesView will always deliver accurate results that perfectly cater to your specific preferences.
This app comprises a vast database, which our experienced in-house developers and strategists regularly update. Say goodbye to hours of searching through catalogs or trawling the internet; because TilesView is here to bring you all convenience right to your fingertips.
But things don't end up there. It also offers you features of saving pictures and adding to catalogs. This app transforms into your personal shopping assistant.
Besides being a boon for consumers, this app also proves to be a powerful marketing tool for manufacturers and vendors.
So, how are you beneficial as a vendor?
The app's intelligent search algorithms expose its products to a wider audience. This further helps not just reach new customers but also expand their market presence.
Undoubtedly, TilesView is a game-changer in the tile industry. Its state-of-the-art technology, along with user-friendly functionality, offers a tremendous experience for those seeking the perfect floor tiles without hassle.
Even if you're an avid DIY enthusiast or a professional designer, it's your time to Download TilesView on Google Play and embark on a transformative tiling journey today!
Streamlining the Tile Selection Process
Tile selection isn't something that we do every day. So, sometimes, we're baffled about deciding. It may also happen that you have a specific tile choice in your mind, but somebody from your company has got some other plans. How will you sort out which color or style of tiles will suit you better? Going to the showroom and going through numerous designs is also not going to help you out because without visualizing, it's just imagination, right?
No worries, Tilesview eliminates this confusion. It proves to be highly helpful while quickly and easily identifying the tile by using this app. You'll save a lot of time by eliminating the need to search through countless samples or trying to match a tile with a catalog. So, undoubtedly TilesView serves the purpose of Streamlining the tile selection process.
-- Empowering Consumers
Tilesview empowers consumers by giving them access to information that was previously only available to professionals. With the app, homeowners and contractors can easily identify and purchase the exact tile they need without the need for a designer or tile expert. This not only saves time and money but also allows for more creative freedom in tile selection.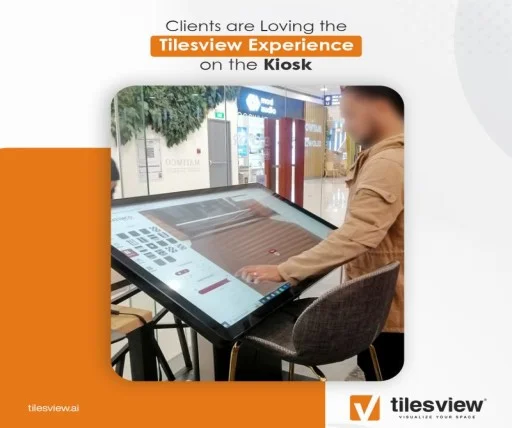 The Benefits of Using TilesView for Floor Tile Identification
TilesView brings a whole basket of benefits when it comes to floor tile identification. This is a powerful app capable of revolutionizing the way consumers, contractors, and designers explore and select their tiles. So, your whole tile selection process proves to be more efficient, enjoyable, and rewarding. Cherish these amazing benefits of using TilesView:
Time-Saving Convenience: We know you were tirelessly scouring through numerous tile catalogs or visiting multiple stores to find the right tile when you were planning to buy tiles last time. TilesView has simplified the whole process, and it has become a matter of 30 seconds now! With just a few clicks, the app will present you with in-depth information. This saves you valuable time, undoubtedly!
Access to a Vast Tile Database: TilesView's extensive database is nothing less than a treasure trove of tile options. YOu enjoy viewing a wide range of products. It gives you the opportunity to discover unique and exquisite tiles that might have remained hidden otherwise.
Accurate and Reliable Results: You'll certainly thank the app's advanced image recognition and machine learning capabilities, with which it offers you accurate results. You can freely trust the app to deliver precise details about the tile's make, model, design, appeal, etc. It empowers you to make perfect decisions with confidence.
Seamless Price and Product Comparison: TilesView isn't just about identification. You can look upon it as a perfect and comprehensive tool for your tile shopping needs. You can take your comparison to a whole new level, and because of that, you reach the best-suited tiles with the best deals.
Empowering Design Choices: TilesViewserves as a creative partner for homeowners and designers. It can very well identify tiles considering pattern, color, and texture. So, you can experiment with various design ideas. It's easy to visualize how different tiles might look in your space. This way, you end up choosing the perfect tile that complements your overall design vision.
Enhanced User Experience: The app offers a user-friendly interface and intuitive design. These points contribute to an enjoyable and hassle-free experience. No matter if you aren't tech-savvy, still you'll find TilesView extremely easy to navigate.
Empowering Manufacturers and Vendors: TilesView isn't just beneficial for consumers but also a truly valuable tool for tile manufacturers and vendors. The app's exposure to a broad user base means that even smaller (or newer) brands can gain visibility. This way, they can attract potential customers.
User Experiences: Success Stories with TilesView App
It's a pleasure to mention more than 130 tiles businesses have already benefited from this wonderful app. We're in the habit of taking feedback from all those who use this app. We've even been acknowledged by several clients that their client conversion rate has increased to a limit they never thought of, even in dreams.
A homeowner's love story with TilesView:
One homeowner, Emily, shared her delight with us. She found the perfect tiles for her kitchen backsplash. She exclaimed that before finding the TilesView app, she was struggling for 2 weeks. Emilyvisited numerous stores and flipped through countless catalogs. However, she couldn't quite find the right fit.
Then, she stumbled upon TilesView and decided to try it up. She felt so cheerful to share with us the fact that it took just 5-7 minutes for her to reach a decision. Emily identified a stunning mosaic pattern that perfectly complemented her kitchen's theme. She was thrilled with the final result!
And here's what Mike said:
He is a contractor in San Francisco who shared with us that TilesView has become an invaluable asset in streamlining his team's workflow. Mike said that the app helped him quickly identify tiles for multiple projects, which further allowed him to focus on other aspects of his work. He enjoys the ability to compare prices and specifications. He said it highly helped him in terms of being within budget without compromising on quality.
TilesView's efficiency has given him a competitive edge and impressed his clients with prompt and accurate recommendations.
Now, here's a word from an experienced, Texas-based interior designer, Rachel:
Designers, too, have been singing the praises of TilesView. Rachel s a young and talented interior designer. She claimed that TilesView had become her go-to resource for selecting tiles that align perfectly with her client's visions. Now, she doesn't need to rely only on physical samples or invest several hours searching for the right tiles.
She appreciated the image recognition technology and the app's extensive database because these features helped her to present multiple tile options to her clients efficiently and professionally.
The Final word
These success stories are just a glimpse of how TilesView has made a positive impact on users across the board. You talk about simplifying the tile selection process or empowering design choices; TilesView has always proven its worth.
Today, TilesView reinforces its position as the ultimate floor tile identification app. Download TilesView on Google Play and experience the utmost joy of seamless tile identification and design exploration. It's your time to join the growing community of joyful users of TilesView.!