Blog
Best Bathroom Tile Visualizer - TilesView
Best Bathroom Tile Visualizer - TilesView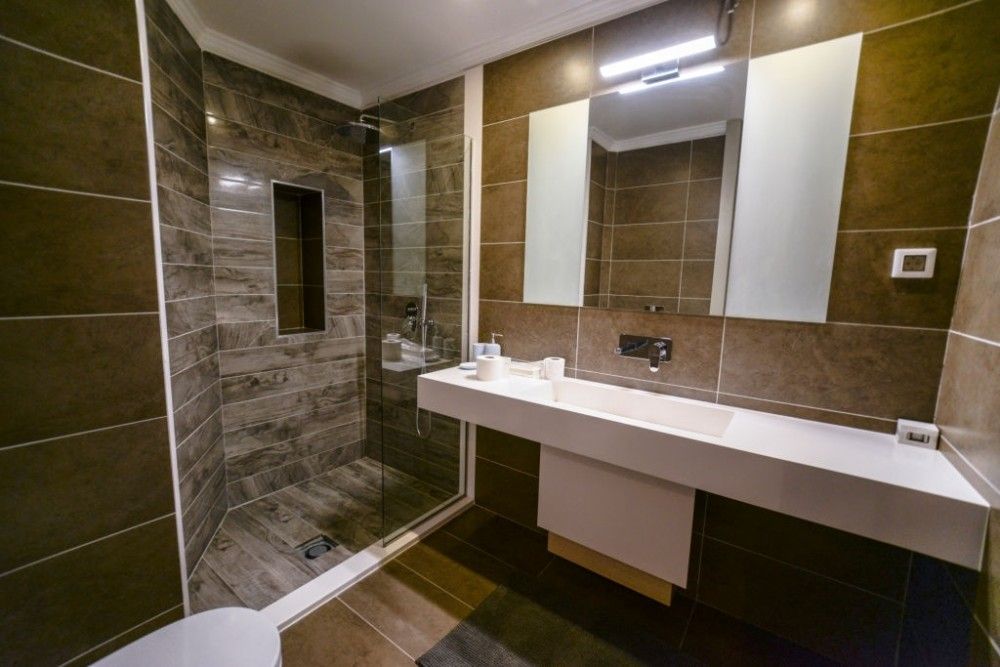 At Light Link Solution, we're always thinking of new methods to excite our customers and help you make the most of huge selections of tiles for your bathroom. We created our Tile Visualiser with this in mind! Choose from different style that best suits your house, then experiment with different patterns to help you find the right colour scheme and overall design for your area. From the comfort of your own home or workplace, you may have a showroom experience.
Our Bathroom tile visualizer allows you to experiment with hundreds of tile styles in real time. We're always thinking of new methods to excite our customers and help you make the most of our extensive tile selection, particularly our bathroom tile visualizer. We created our bathroom Tile Visualiser with this in mind! Choose from our selection of space and tiles in the style that best suits your need, then experiment with different patterns to help you find the right colour scheme and overall design for your area.
Tilesview
Tile View is a fantastically powerful and intelligent tool for visualising any area using tiles. We understand how difficult it is to see a finished area with tile, marble, or mosaic simply by looking at the tile and visualising how it would appear across a space. We're here to help you! Streamlining your job. Light Link Solutions' Tileview, a terrific online application, allows you or your users to preview how the tiles will appear in the area! This simple tool will assist you in selecting the best tile. Using a high-quality virtual experience, you may analyse the best possibilities and see your tile selections in realistic interior settings.
The Tilesview Bathroom tile visualizer has a modern design and allows you to see how the tiles may give your bathroom a classic or contemporary look. Because of its utilitarian design, the Visualiser is also accessible via smartphones and tablets, allowing you to use it at home as well as when shopping or on the go. Once you've completed your design, just download a image or PDF version that includes a designs and visualization of the tiles used and take it forward to make an order.
Best Bathroom Tile Visualizer
To offer a realistic portrayal of how bathroom tiles look in your shower or other areas in it, each simulated image is based on a real-life installation. The Tile Visualiser can assist you in deciding whether you want a simple black and white design or something with more detail, such as a mosaic. It's important to see the tiles in person when picking bathroom Tiles for your house, But we understand it may not that convenient and easy a task – each time you wish for sample you have to go to and fro to the nearest store.
However, visualising how the tiles will appear in a space and experimenting with a wide range of designs to discover the appropriate one for your house is really helpful, Tilesview provides the most immersive experience as a bathroom tile visualizer.
The post covid world has changes, and so has the way people go about their everyday lives. It was just a matter of time until the globe adopted a new business model. For the tile business, Bathroom tile visualizer provides an immersive new experience.
Tilesview may be the perfect answer for you if you are a manufacturer, distributor, or merchant. Tilesview brings the store to you with this bathroom visualizer and provides the best experience that will equal a real visual experience with the bathroom tile visualizer.
Why Bathroom Tile Visualizer?
As it stands, your bathroom is a fantastic space in the home for something a little different because people spend so much time there, so committing to a bold and daring pattern makes for a timeless and stunning visual experience or may be something that is easy on the eyes for a relaxing time for something a little more understated try a striking pattern in neutral tones.
Tilesview allows you to mix and combine different tiles to determine which one best matches your personality. You and your consumers may log in from any device, at any time and from any location. It is simple and intuitive, begin constructing customized high-quality image of bathroom space right away without any prior experience or technical know-how. It allows a personalized product catalogue and subsequently increase site traffic and conversions. Attract more visitors to your site and persuade them to make a purchase.
We've created web-based augmented reality technologies that allow you to digitally fill tiles in your house with a single click. Our web-based Bathroom Visualizer, Backsplash visualizer Kitchen countertop visualizer have all just been upgraded to allow for more realistic room settings and the visualization of a large assortment of tiles.
Conclusion
Light Link Solutions is constantly reimagining how clients select flooring, worktops, and wall tiling for their interior design projects. We will be there for you every step of the journey. Our design and technical experts collaborate with you to select the best products, design stunning rooms visuals, and achieve the best installation results possible.
Tilesview has served and has earned the trust of homeowners, builders, and contractors alike for best tiles solutions and its visualization, innovative professional design, skilled technical guidance, and exceptional customer service. Our bathroom tiles visualizer and Backsplash visualizer tool allows you to experiment with hundreds of backsplashes, wall, and floor tile for bathroom combinations.
This simple tool helps you to choose the ideal tile for your area. You may choose from hundreds of tiles, design, patterns, finish and type of tiles, personalise your space to meet your specific demands, and visualise your tile options in realistic interior settings using a high-quality virtual experience.
---
Article Updated:- March 01, 2022
---
Read More Articles:
1. Best Kitchen Countertop Visualizer
2. Best Room Tiles Visualizer
3. How Tilesview Can Benifit Your Company?