Blog
Personalized tile shopping in 2023 with TilesView
Personalized tile shopping in 2023 with TilesView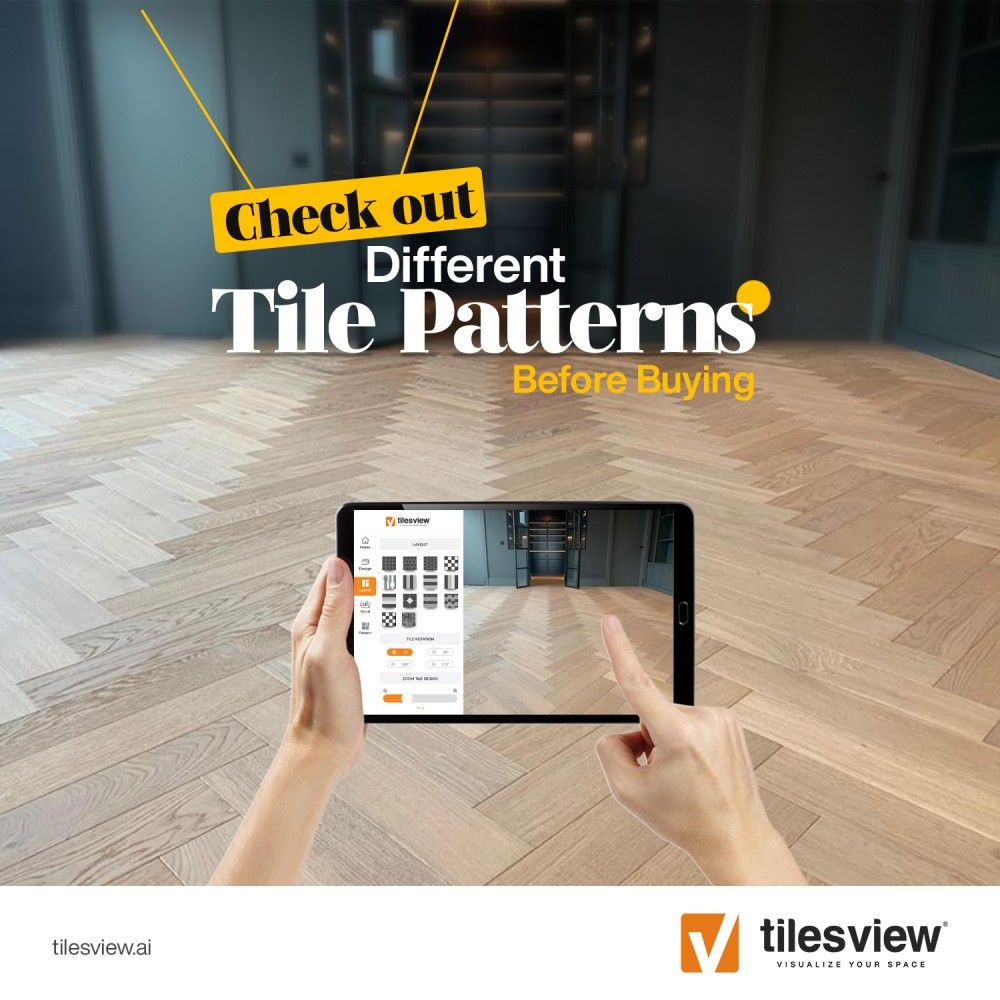 Tiles are essential to any home or commercial space, adding beauty and functionality to floors, walls, and other surfaces. In the past few years, personalized tiles have become more popular. These tiles let people make their own designs that show off their own style and taste. With Tilesview , India's leading personalized tile manufacturer in India, customers can easily and conveniently shop for tiles online and create their custom designs using advanced visualizers.
What are Personalized Tiles?
These tiles changed to fit the needs and tastes of the customer. You can make these tiles unique by changing their colors, patterns, shapes, and sizes. They are ideal for those who want to offer their home or business a distinctive and customized appearance.
Benefits of Personalized Tiles
There are many benefits to choosing personalized tiles over traditional tiles. These include:
Customization: They offer a level of customization that traditional tiles cannot match. Customers can choose the color, pattern, shape, and size of their tiles. This gives them the freedom to make their space look unique and personal.
Style: They offer customers the unique opportunity to create a specific style or theme in their living spaces. With a broad range of options, they can be used to achieve a classic, modern, or eclectic look. Whether it's a bathroom, a kitchen, or a hallway, these tiles offer an unbeatable level of customization. Imagine walking into a home on the shower walls, creating a spa-like experience or a kitchen backsplash that reflects the homeowner's personality. With our personalized tiles, the possibilities are endless, and the style is entirely up to the individual.
Improved Aesthetics: They can significantly enhance the aesthetics of any space. These tiles can help you get the look you want, whether you want something sleek and modern or more traditional and rustic.
Increased Durability: personalized tiles manufacturers in India made high-quality materials, making them durable and long-lasting. This makes them a great choice for areas with a lot of foot traffic and outdoor areas that are open to the weather.
Easy Maintenance: They are easy to clean and take care of, which makes them a good choice for busy homes or businesses. They can't be stained, scratched, or hurt in other ways. This means that they can keep looking good and working well over time.
Value Addition: They can add significant value to your home or business, as they are a unique and customized feature that can make your space stand out. This is especially advantageous if you intend to sell your property.
Overall, we as personalized tile manufacturers in India offer a range of benefits that can help improve the aesthetics and functionality of any space. These tiles are a great choice if you want to make a unique design or just want to make your space last longer and be worth more.
Different Applications
These tiles have become increasingly popular in recent years due to their versatility and ability to add a unique touch to any space. One popular use of our tiles is in home decor, where they can be used to create customized backsplashes, accent walls, and even personalized floor designs.
Our tiles are also commonly used in commercial spaces such as restaurants, hotels, and retail stores. They can be used to create eye-catching signage, unique flooring designs, and even personalized wall murals. Businesses use our tiles to create a memorable brand image and stand out from their competitors. Our tiles are used in public spaces such as parks and public restrooms to create a more welcoming and visually appealing environment.

Why Choose TilesView for Personalized Tiles?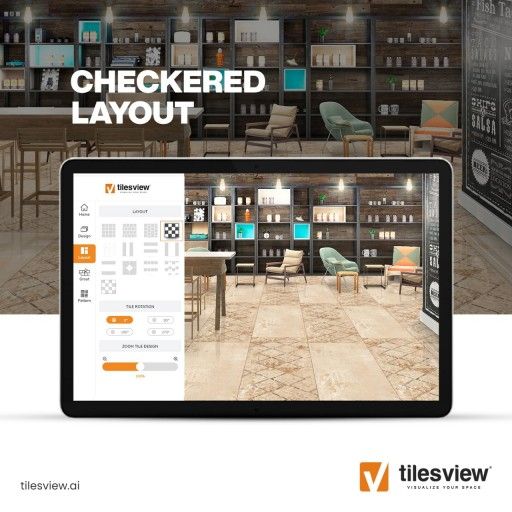 TilesView is a leading personalized tile manufacturer in India, offering a wide range of Customized tile designed to meet each customer's specific needs and preferences. Here are some of the reasons why customers choose TilesView for their tile needs:
Advanced Visualizers: TilesView offers advanced Visualizers that allow customers to create custom designs using various colors, patterns, and sizes. The visualizers provide a realistic preview of how the tiles will look in their space, helping customers make informed decisions about their tile choices.
Quality Materials: We use only the highest quality materials to create personalized tiles, ensuring they are durable and long-lasting, and maintain their beauty over time.
Expert Craftsmanship: We employ expert craftsmen dedicated to creating high-quality tiles that meet each customer's specific needs and preferences.
Wide Selection of Tiles: We have a wide selection of tiles, including ceramic, porcelain, and stone tiles in different shapes, sizes, and patterns. This allows customers to create a unique and personalized look for their space.
Convenient Online Shopping: With us, customers can conveniently shop for personalized tiles online from their homes. The online ordering process is simple, making it easy for customers to create custom designs and place orders.
To Summarize
With TilesView, customers can easily and conveniently shop for tiles online from and create their own custom designs using advanced visualizers. We are the best choice for people who want to give their space a unique look because it uses high-quality materials and is made by skilled workers.
FAQs
1. What are the benefits of personalized tiles?
Personalized tiles offer many advantages, making them a popular choice for homeowners, interior designers, and architects. These tiles can be customized to fit any style or design preference, from classic to contemporary and everything in between.
2. How can I use personalized tiles in my home or business?
Some common ways to use personalized tiles include creating a unique backsplash in kitchens or bathrooms, adding a personal touch to flooring, creating custom signs or wall art, or using them as accents in decorative pieces.
3. What types of personalized tiles are available?
Personalized tiles are available in a range of materials, including ceramic, porcelain, stone, and glass.
4. How do I order personalized tiles?
Many personalized tile manufacturers in India offer online ordering through their website, which typically involves using a visualizer tool to create your design and then submitting your order.
5. How do I care for personalized tiles?
Personalized tiles are generally easy to care for and maintain. It is recommended to clean them regularly with mild detergent and warm water and to avoid using abrasive cleaners or tools that could scratch the surface.
Get your personalized tiles now with TILESVIEW We are the leading personalized tile manufacturers in India, providing you with the best quality and designs.
---
Article Last Update : 17 March 2023